Introduction – A Night With Beyonce ITV Special
A Night With Beyonce was a special that aired on ITV in the United Kingdom on October 24, 2011. The program gave an intimate look into the life of Beyonce Knowles as she prepared for her performance at the Glastonbury Music Festival.
The special began with footage of Beyonce backstage at Glastonbury, getting ready for her performance. She spoke about how excited she was to be performing at the festival and how she had been looking forward to it for months.
The program then showed footage of Beyonce rehearsing with her band and dancers and practising her vocal runs. She spoke about how important it is to her to put on a great show for her fans.
The special also featured interviews with some of Beyonce's closest friends and family members, who spoke about what an amazing person she is both on and off stage. They also discussed her work ethic and how she always strives to be the best performer possible.
The program ended with footage of Beyonce's performance at Glastonbury, which was met with rave reviews from both the fans in attendance and critics alike.
What is the ITV Special?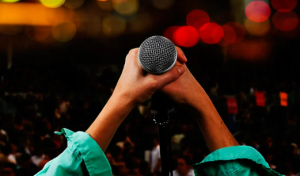 ITV's A Night With Beyonce was a special that aired on British television in November 2003. The show featured an intimate performance by the singer, as well as interviews with her family and friends.
Blue Christmas
The "Blue Christmas" section of the blog article "A Night With Beyonce ITV Special" provides readers with a detailed look at the network's special featuring the singer. Readers will learn about the program's highlights, including Beyonce's unique take on classic holiday songs and her personal stories about the holidays.
Silent Night
It's the night before Christmas and all through the house, not a creature is stirring – except for Beyonce, who's getting ready for her big holiday special on ITV.
Silent Night is one of the most popular Christmas carols of all time, and Beyonce's rendition is sure to be spectacular. The songstress will be joined by a children's choir as she brings the festive tune to life.
This isn't the first time Beyonce has tackled a Christmas classic – she also recorded a version of 'Auld Lang Syne' for the 2012 film 'The Great Gatsby. So if you're looking for something to get you in the Christmas spirit, make sure to tune in to Beyonce's Silent Night special on ITV!
Hark! The Herald Angels Sing!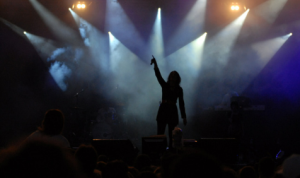 The thrilled crowd at the O2 arena in London went wild as Beyonce took to the stage, starting her show with a bang. The superstar singer opened her set with "Hark! The Herald Angels Sing!", dazzling the audience with her incredible vocal range and powerful performance. The festive song got everyone in the holiday spirit, and Beyonce did not disappoint with the rest of her set, which included fan favorites like "Crazy in Love" and "Run the World (Girls)". It was a night to remember for all who were lucky enough to be in attendance, and an amazing way to ring in the holiday season.
What was wrong?
In case you missed it, Beyonce graced our screens on Saturday night in an exclusive ITV special. The two-hour show looked back at some of Bey's most iconic performances, interview snippets and behind-the-scenes footage – but fans were quick to point out that something wasn't quite right.
Viewers took to social media to share their confusion at the editing of the program, with many claiming they could see what appeared to be a green screen behind Beyonce during her live performance of 'XO'. Some even suggested that the whole thing might have been lip-synced.
Of course, we know that when it comes to Queen B, everything is always on point so there's probably a perfectly good explanation for this. But in the meantime, we're just going to sit here and enjoy watching Beyonce do her thang.
How did people feel about it?
The general consensus seems to be that the special was amazing. One person said it was "better than expected" and another called it a "must-see." Other people were not as blown away, with some calling it "just okay" and others feeling like it was "disappointing."
Overall Impressions of the show
That was an amazing show! I really loved it. Beyonce is such a talented and powerful performer. The energy and passion she puts into her music are truly inspiring. Her voice is incredible and her stage presence is undeniable. The whole production was top notch and I loved the way she interacted with the audience. She is a true superstar and a class act.